Sale!
About the strain:
The Runtz LSO is an evenly balanced hybrid strain (50% Indica/50% Sativa) created through a delicious cross of the infamous Zkittlez X Gelato strains.
Named for the iconic candy, the Runtz strain brings on a super delicious fruity flavor with tropical citrus and sour berries galore – thanks to the three dominant terpenes – Beta-Caryophyllene, Linalool, and Limonene. Even more defined and optimized in an LSO environment. The evenly balanced Hybrid is one of cannabis' most famous kings.
The aroma is very similar – sour berries – although, with a sharp spicy pineapple effect that turns slightly pungent as the sticky little nugs are broken apart and burned.
The Runtz high comes roaring in a few minutes after your final toke, first hitting your head with a calming lift before spreading its tingly tendrils throughout the rest of your body. As the Runtz high expands, you'll begin to feel a deeply calming effect spread through your limbs. The combination of euphoria and relaxation makes the strain great for low-level body pains and achiness, especially when it's work-related. It can be a great companion for stressed or high-anxiety individuals who crave a little calm.
This bud has dense grape-shaped olive green nugs with thin orange hairs, dark purple undertones and a coating of frosty tiny white purple-tinted crystal trichomes.
What is the big deal with LSO weed? Learn more here.
Details about the tender love and care:
Full plant 14 day hung dry @ 60 degrees and 60% humidity
After that, hand trimmed and straight to bag
Soil was made by Mr.Captain with a recipe handed down over time
Soil has been maturing for 3 years, what this means is that it is proven to be an optimal environment to create premium LSO weed
What is LSO weed?
The Living Soil Organics growing and cultivation method is basically growing cannabis the way Mother Earth intended it to be. Without pesticides, man made chemcials or GMO additives. The living soil and composte material are used together to create a natural environment for the cannabis plant to THRIVE during its seedling, vegetative and flowering cycles. It has taken Koots Boutique 3 years to get the soil just right and it's an ongoing project. These plants are healthy and use natural techniques to deter pests and mould. Meticulous care of the plants is needed so the batches will be much smaller.
Another potent LSO weed option is the Death Cookies LSO.
At Kootenayz Boutique their number one goal is to cultivate the highest quality of rare exotic cannabis strains for their Canadian family. Every strain is done in craft batches to provide the utmost care and attention to every single plant. Each harvest is between 7-10 pounds only. Every 6 weeks. So that you're always getting the best fresh LSO weed in all of Canada.
As you all know by know, quality is defined in many different and subjective ways depending on where you are shopping Usually by the A, AA, AAA, AAAA  rating system. But our team of cultivators rely on their experience and knowledge of the plants to carefully select and grow the strains that they would define as top quality craft cannabis… meaning AAAA but with a cherry on top. Aroma, terpene profile, flavour profile, texture, nug density, growing environment, and feed. These are only some of the factors that go into the Koots Boutique thought process.
Effects:
Calming, Relaxing, Sleepy, Uplifting
Medical:
Anxiety, Chronic Pain, Insomnia, Nausea, Stress
About the vendor: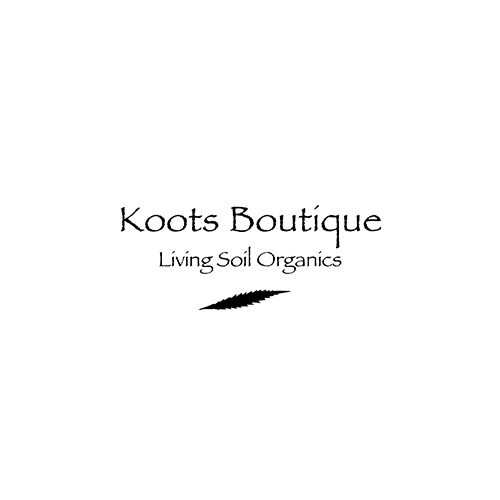 Living soil organics cannabis only
Growing healthy, potent, and exotic cannabis strains using zero pesticides, fungicides and/or man-made chemicals. Organic and craft sized batches only!
Living Soil Cannabis: what is the big deal? Read here.
The Koots Boutique Process
The organic living soil we use has been perfected over 5 years of trial and error. We use a combination of compost organic matter, teas, and herbs together to create a natural environment for the cannabis plant during its seedling, vegetative and flowering cycles. These plants are healthy and use natural techniques to deter pests and mould. The way it should be.
8 Responses to "Runtz LSO"